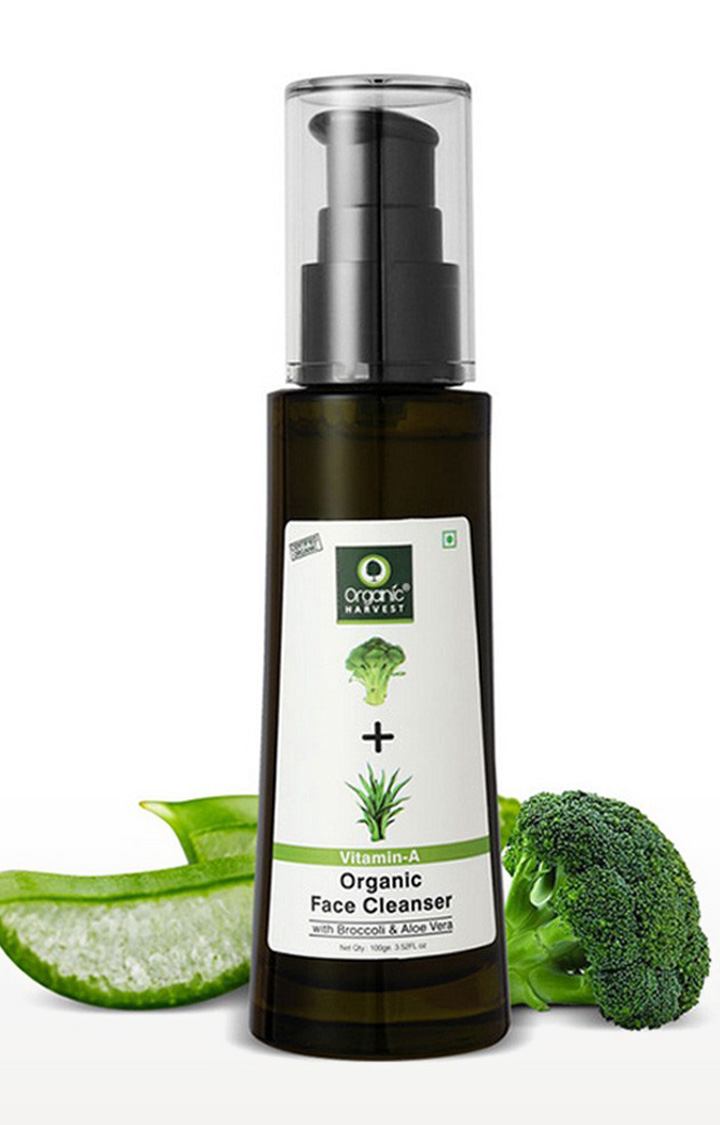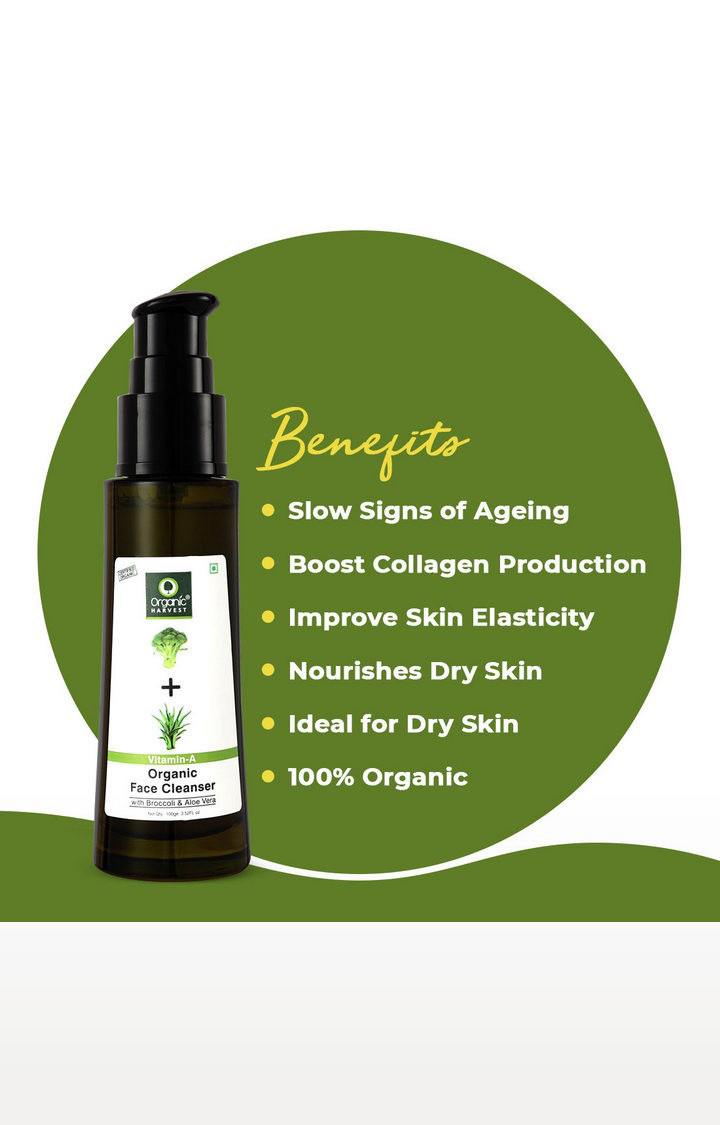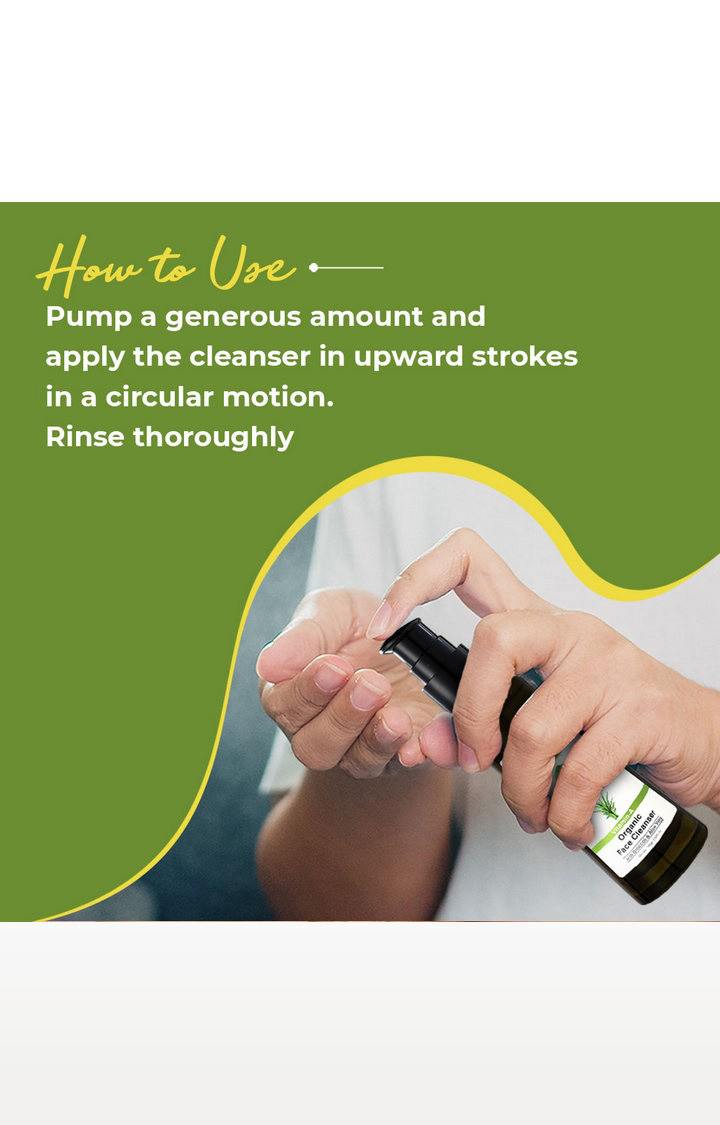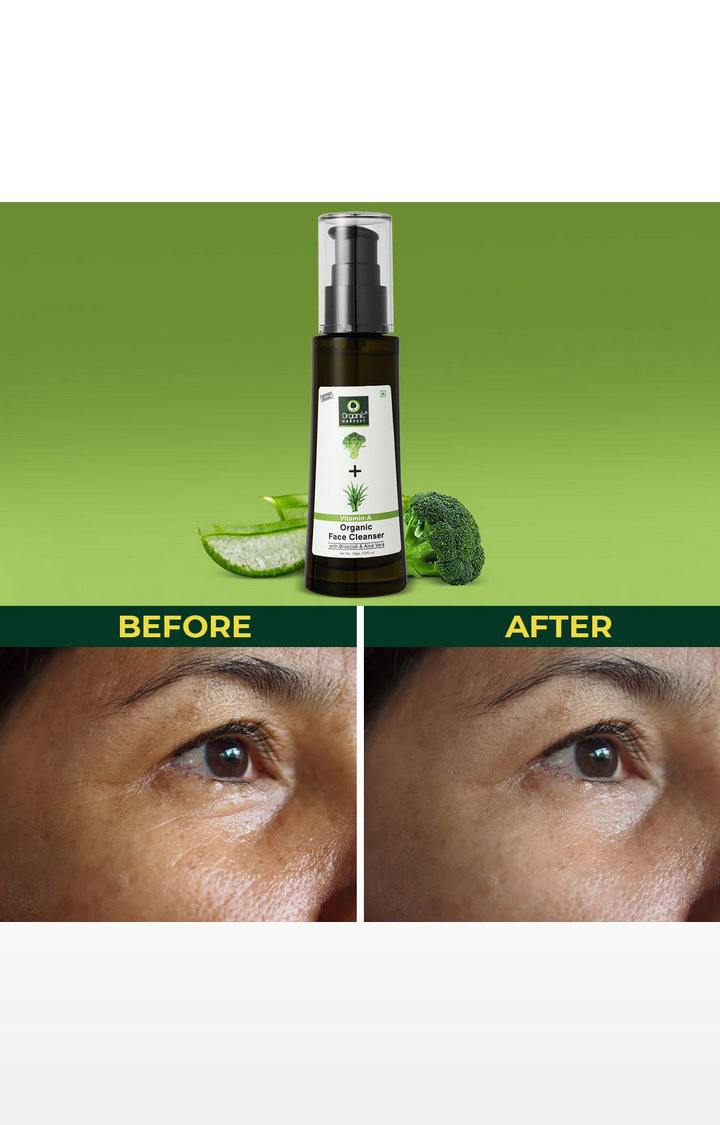 Seller Information
Country Of Origin :
India
Marketer Name :
Syscom Organic World Pvt Ltd.
Marketer Address :
A-Block, First Floor, Hafed Complex, Adjoining Wazirpur Bus Depot, Delhi-110035
Product Identifiers
Item Code :
8906080039171
Return Policy
View Details
Product Description
The Usage Of Vitamin A Is Not As Common In Products, But It Has Been Acknowledged As One Of The Best Remedies For Dry, Aging, And Acne Prone Skin. Organic Harvest Vitamin A Cleanser For Dry Skin Is Also Enriched With The Goodness Of Aloe Vera And Broccoli Alongside Holding One Of The Best Skin Healing Vitamins. The Cleanser Not Only Helps To Hold Hydration On The Face, But Also Seeps In For Cleansing Problematic Pores That Might Be Attributed As A Cause For Acne And Scars. Furthermore, Its Unique Formulation Is A Step Ahead In Making Your Skin Look Soft, Supple, And Youthful For A Longer Time Period. Organic Harvest Not Only Aims To Bring The Goodness Of Nature To You, But Also Experiments With Unique And Effective Formulations That Are Aimed At Your Wellness Concerns. Our Products Come From A Place Of Thorough Background Research And Understanding Of The Ingredients That We Are Amalgamating To Produce A Product.
&Nbsp;
&Nbsp;
Step 1
Squeeze Out An Adequate Quantity Of Organic Harvest Cleanser.
Step 2
Massage It In Upward, Circular Motions.
Step 3
Rinse Thoroughly.
&Nbsp;
&Nbsp;
Reduces Saggy Skin
As Vitamin A Stimulates Fibroblasts, The Cleanser For Dry Skin Reduces The Appearance Of Saggy And Wrinkly Skin.
Promotes Youthfulness
By Reducing Fine Lines, Dark Spots, Etc., Organic Harvest Vitamin A Cleanser Helps In Making The Skin Look Youthful.
Prevents Breakouts
Vitamin A Has A Profound Impact On Preventing Skin Breakout And The Same Property Is Transferred In The Cleanser.