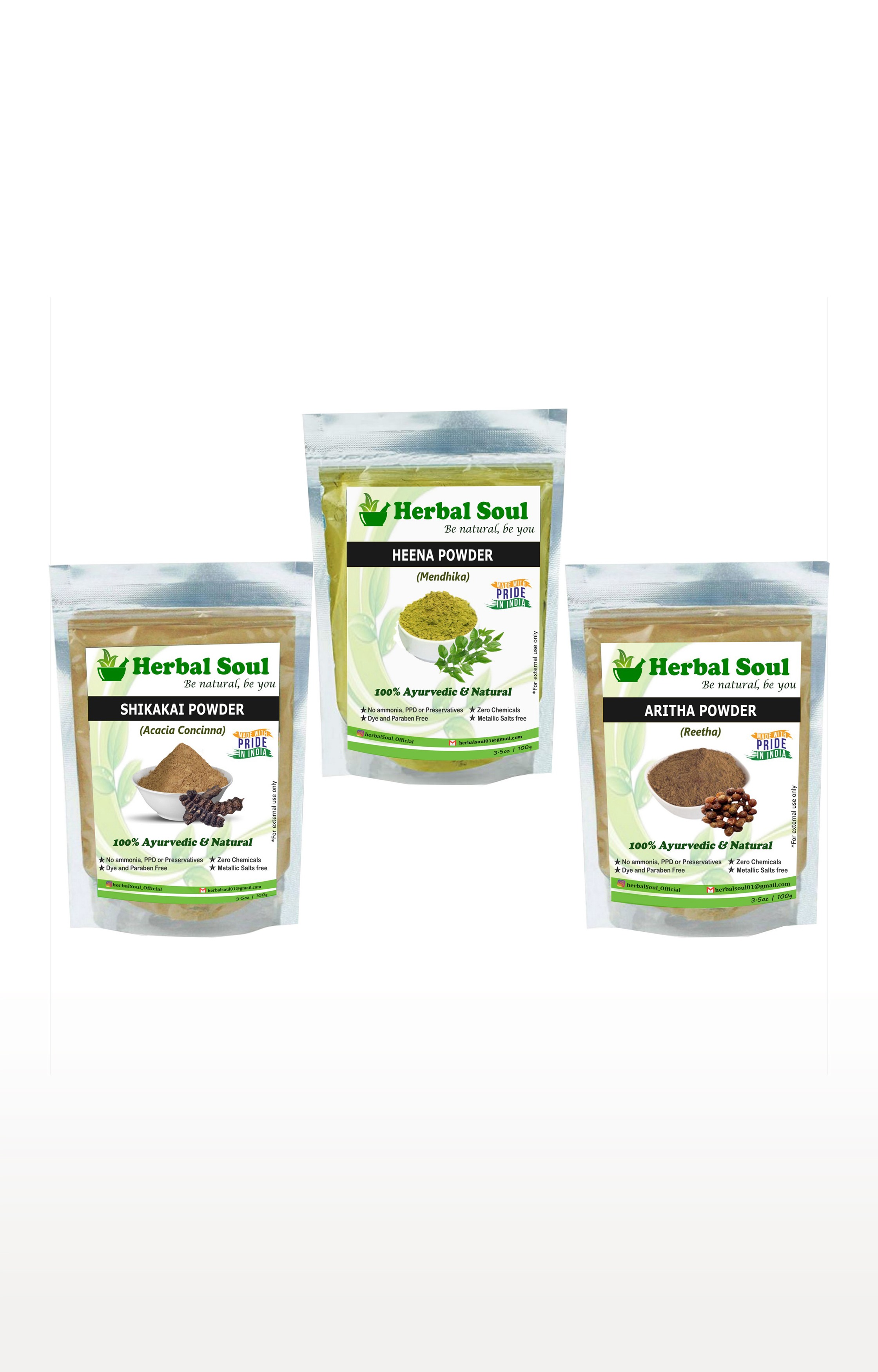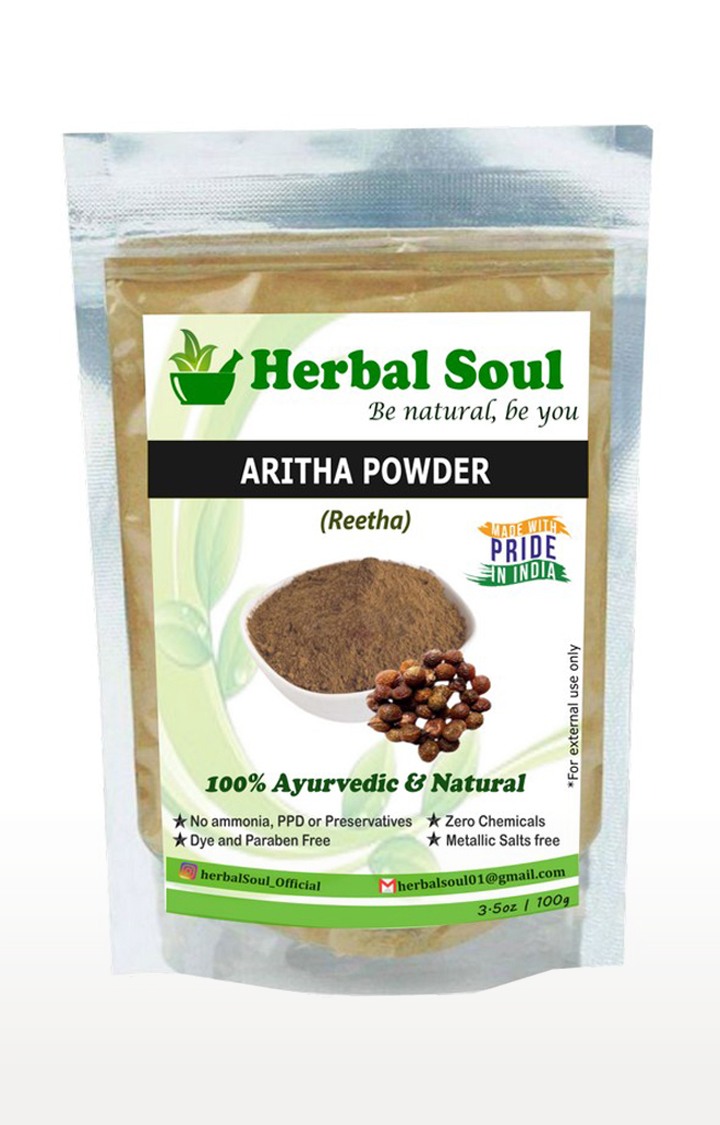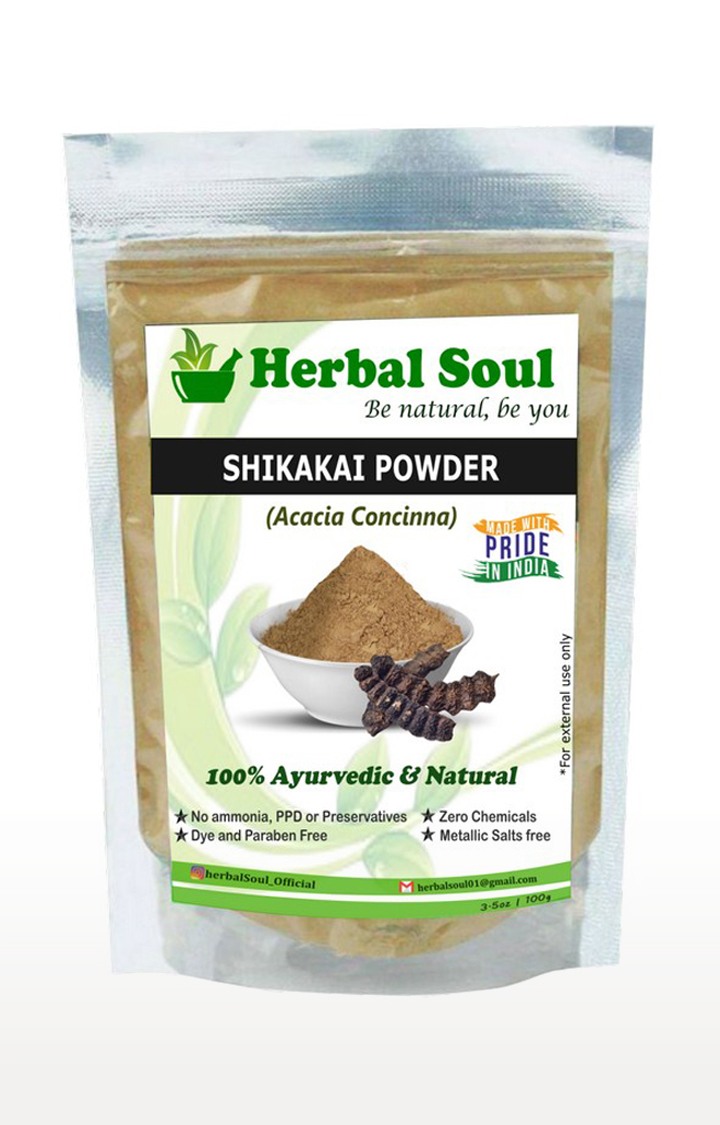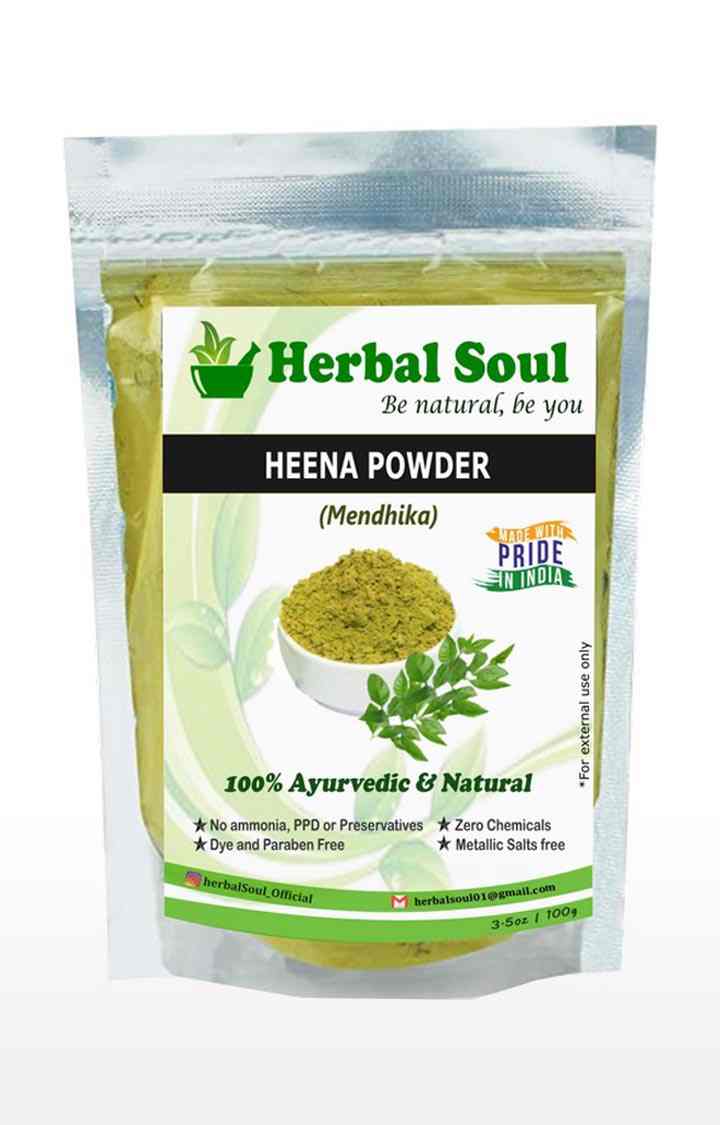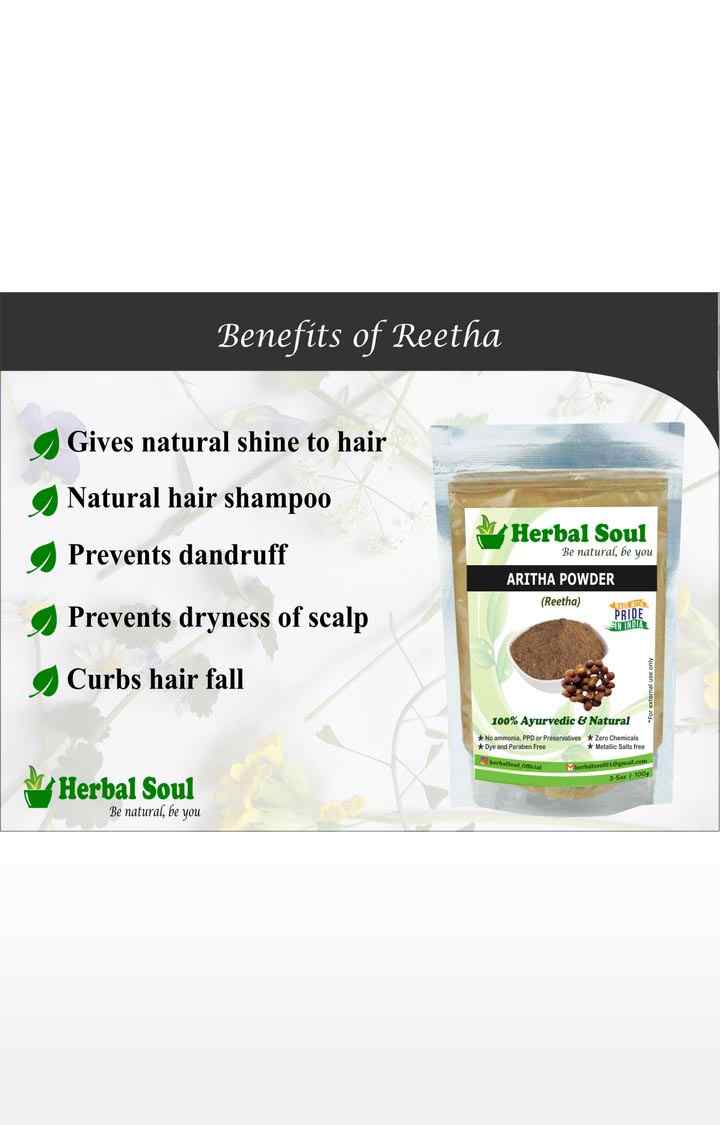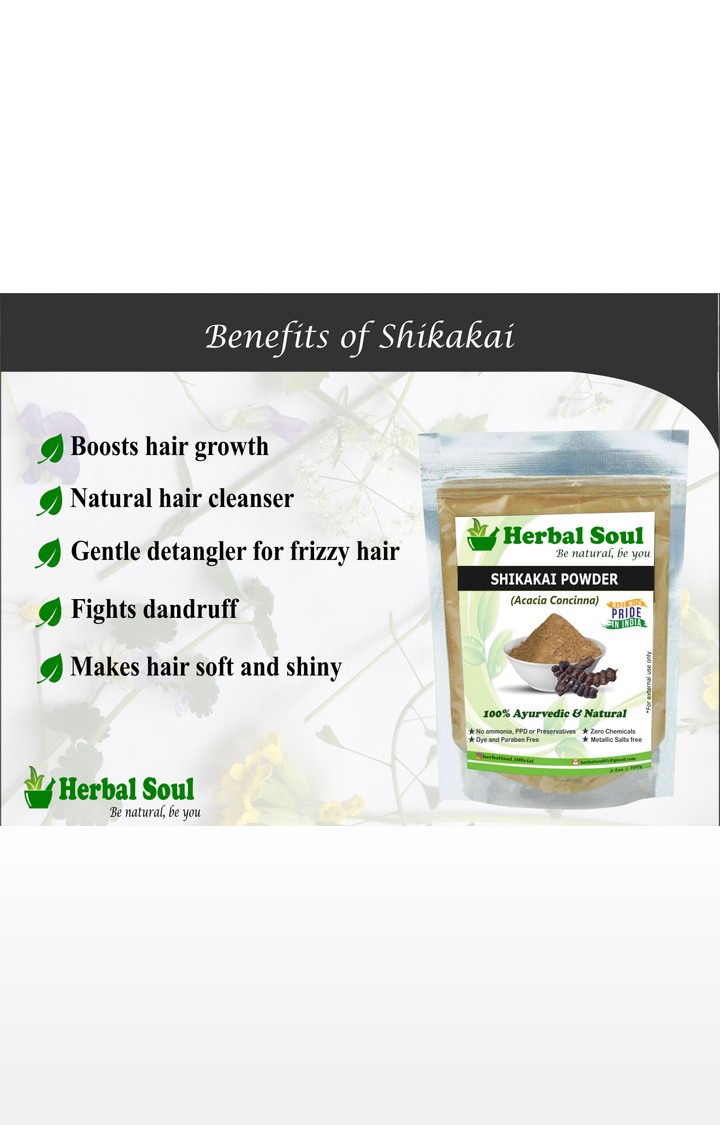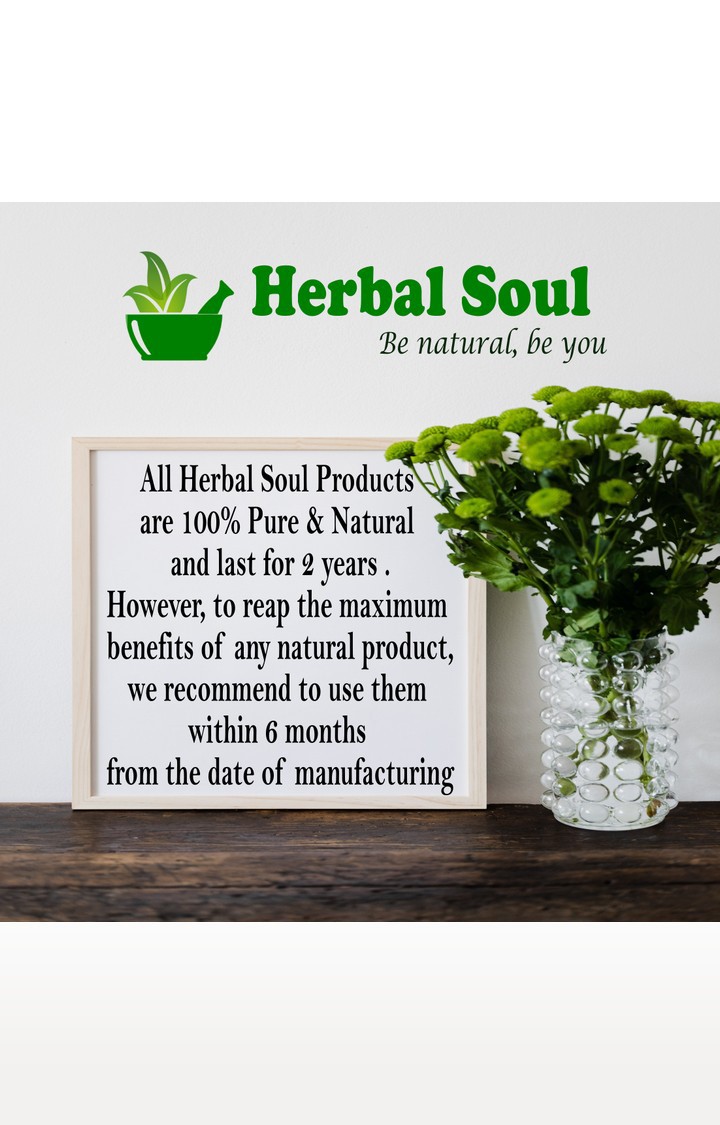 Herbal Soul
Herbal Soul Combo Of Reetha Powder + Shikakai Powder + Henna Powder | 300 gm
MRP:
Price inclusive of all taxes
Product Details
Name of the commodity :
Herbal powder
Return Policy
View Details
Product Description
Reetha powder is 100% finest quality Reetha for hair growth. Aritha powder is a trusted natural product for soft, bouncy and voluminous hair with its properties of Vitamin A, B, E and K. Aritha powder or Reetha powder will keep all your hair related problems such as dandruff, dryness and itchiness of scalp at bay. Washing with reetha | aritha powder provides shiny and silky hair. Reetha powder or Aritha powder being an excellent cleanser and show very cool effect on the hair. Soap nuts make your hair smooth and good for scalp health. The reetha aritha herbal powder also strengthens the hair roots and makes hair soft, silky and glossy. Reetha Powder helps to remove dirt from hairs. Aritha or Reetha also known as Soap Berry has been extensively used since ancient times to wash and cleanse the hair. Herbal Soul Aritha powder or Reetha powder has been considered the perfect companion for hair since ages and Reetha or Aritha for hair is a perfect key to get great, attractive hair naturally. Reetha powder or Aritha powder will keep all your hair related problems such as dandruff, dryness and itchiness of scalp at bay. Washing with reetha powder or aritha powder provides shiny and silky hair. A blend of aritha with shikakai and amla powder make a very good hair conditioner. Aritha or Reetha herbs have powerful compounds that helps dramatically in Beauty Care like Skin Care and Hair Care applications. You can use Reetha herbs in your Do It Yourself ( DIY ) Face Masks, Hair Masks and related recipes. Usage instructions : Wet your hair and scalp, Make a paste of the Aritha powder or Reetha Powder and apply this on to your hair and scalp, Gently massage it on your head, Leave it on your hair for a few minutes, Rinse off all the reetha aritha powder thoroughly. Herbal Soul Shikakai powder is 100 % pure ,chemical free and natural. Shikakai is known as a fruit for hair which is being used as a natural ingredient for centuries. Shikakai powder is used as natural cleanser traditionally , Herbal Soul Shikakai powder is 100 % chemical free and natural. It helps to fight dirt on scalp and hairs leaving hairs shiny and soft. Known as a great source of essential vitamins. Shikakai powder vitamin c content, especially, helps promote hair growth by giving your scalp a collagen boost. Shikakai powder is also a great source of antioxidants that help prevent free-radical damage. Shikakai is extensively used as an ingredient in processing shampoos and ayurvedic scalp medicines. Shikakai powder clears off dandruff and dirt that accumulates in the scalp. apart from that, Shikakai also strengthen the hair roots and make hair soft, silky & glossy. Organic shikakai powder contains saponin which generates lather with water. Shikakai has been used in India from ages as a natural hair wash and conditioner. Shikakai imparts shine and body to hair, and has a balancing effect on irritated scalp and dandruff. Shikakai Powder is purely organic triple sifted microfine powder that addresses the issues of the hair and scalp with its nutritional properties. Shikakai powder for hair growth retains the natural oils of the hair, control dandruff and strengthens hair roots, keeping it lustrous and healthy. Shikakai powder is a great hair cleanser and conditioner. In fact, Shikakai powder has proved efficient for conditioning hair and imparts intense shine to it. Shikakai powder works as natural shikakai cleanser for scalp, maintains the natural colour presenting soft shiny bouncy hair. Shikakai (Acacia concinna) makes your hair softer and is known to add shine to it. Shikakai powder is infused with goodness of Shikakai which makes your hair more manageable. Application of Shikakai is a natural treatment for detangling the hair. Herbal Soul Henna Powder is 100% natural and pure henna powder with natural herbs and no added chemicals. Herbal Soul Henna (or Mehndi, as it is commonly called) is an extremely popular hair care solution known for its natural goodness and deep nourishing qualities. Henna powder is a 100% Pure Henna product chosen by consumers. Henna Powder is one of the most popular ingredients when it comes to hair care. Complete Gray Coverage : Herbal Henna Powder color the grays. Henna itself is a natural colorant that offers a reddish-orange coloration while also making the hair more lustrous and vibrant. Conditioning, repairing damage, and balancing pH levels are just some of the many benefits that henna offers. Henna powder improves Scalp Health : Henna helps improve and maintain scalp health with its cooling properties. Heena powder helps soothe aggravated and itchy scalp while also explore issues like dandruff. Henna powder Conditions Your Hair : While henna/heena by itself helps remove excess grease and dirt from your scalp, when combined with hydrating ingredients like egg, it helps condition your hair naturally. Henna Repairs Damage And Strengthens Hair : Henna is extremely nourishing which helps repair damage in the hair shaft. Henna powder improves hair elasticity and strength which keeps your hair from breaking off. Heena/Henna also helps the splitting of hair. Herbal Soul provides 100% Pure and Triple filtered(cloth filtered) Henna Powder Henna Powder Anti-Dandruff : The antimicrobial properties of Henna Hair Care protect the scalp from becoming too dry or oily that leads to dandruff. Henna Powder Promotes Hair Growth And Curbs Hair Loss Henna hair pack helps make your hair glossy and more manageable. Henna improves hair elasticity and keeps it conditioned until your next wash. Herbal Soul Henna Powder is natural. We understand that different skin and hair types react differently with a natural product. We recommend to conduct a skin patch or hair strand safety test.