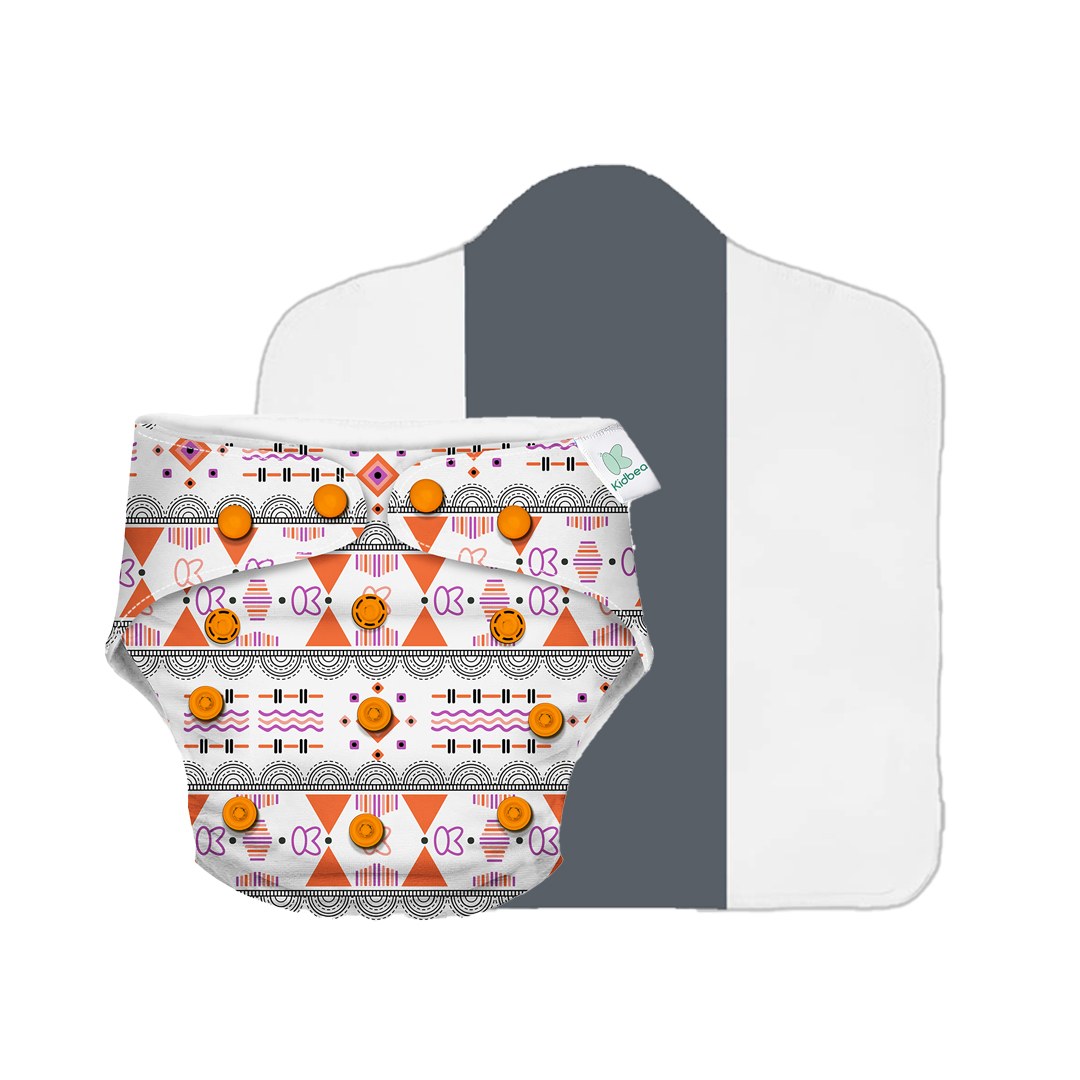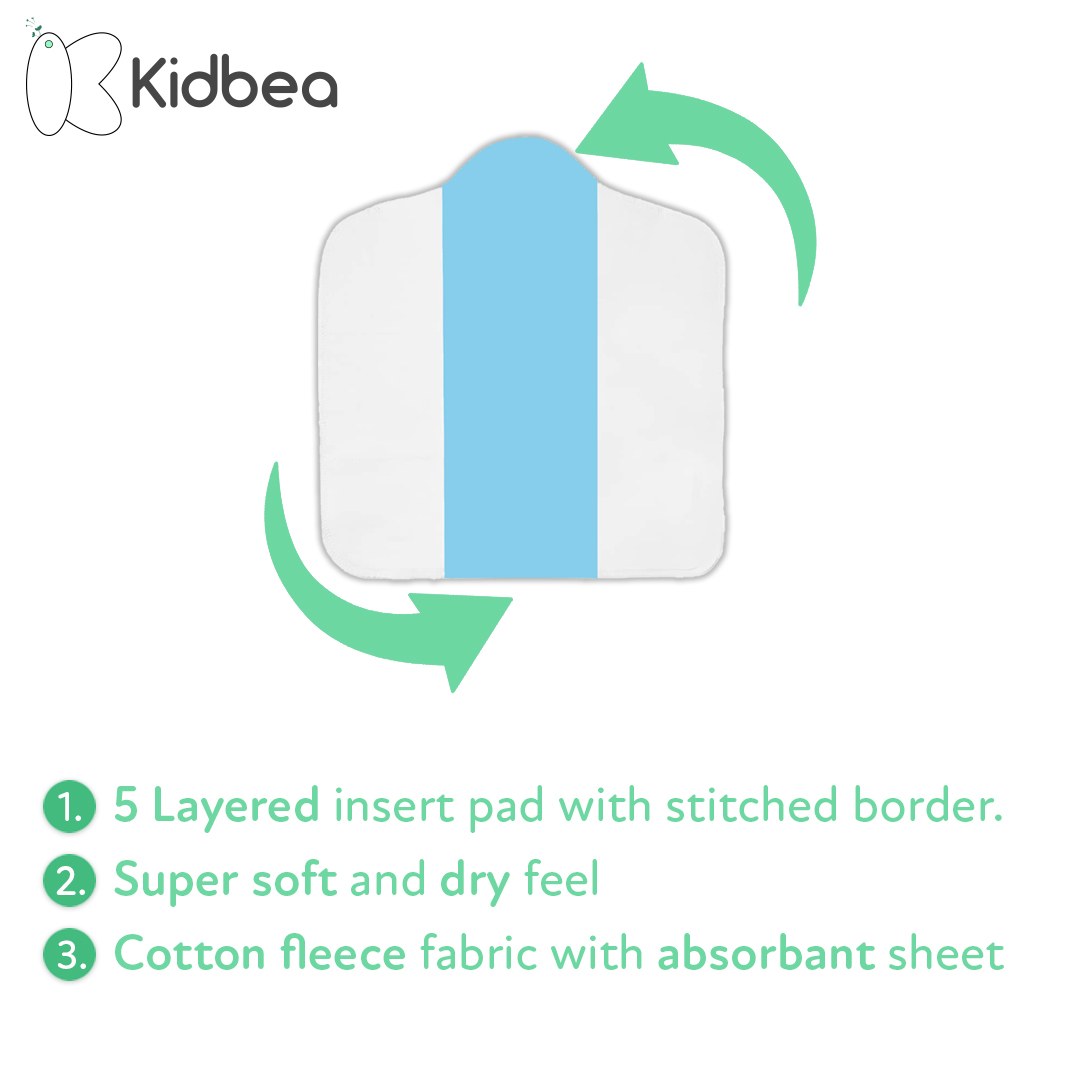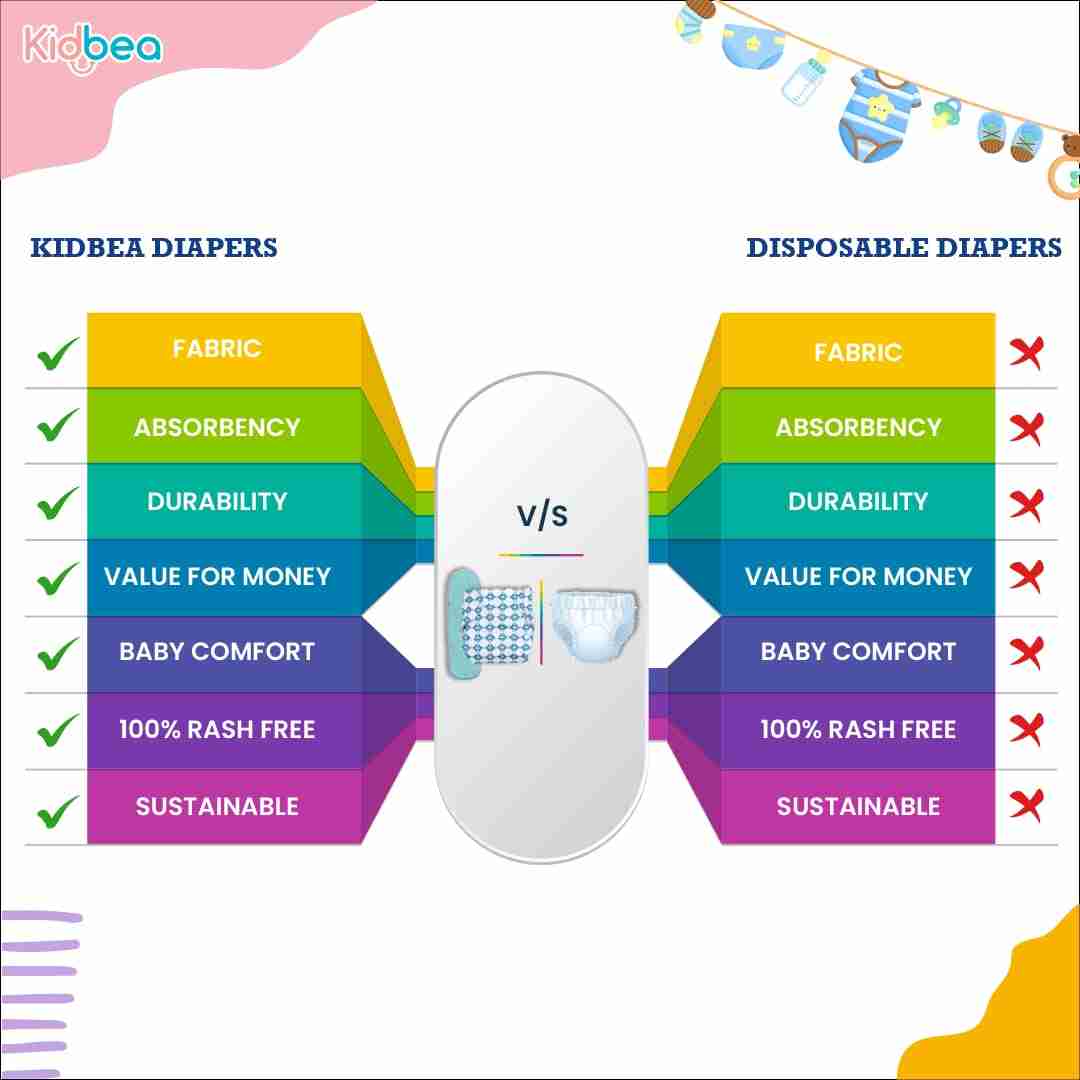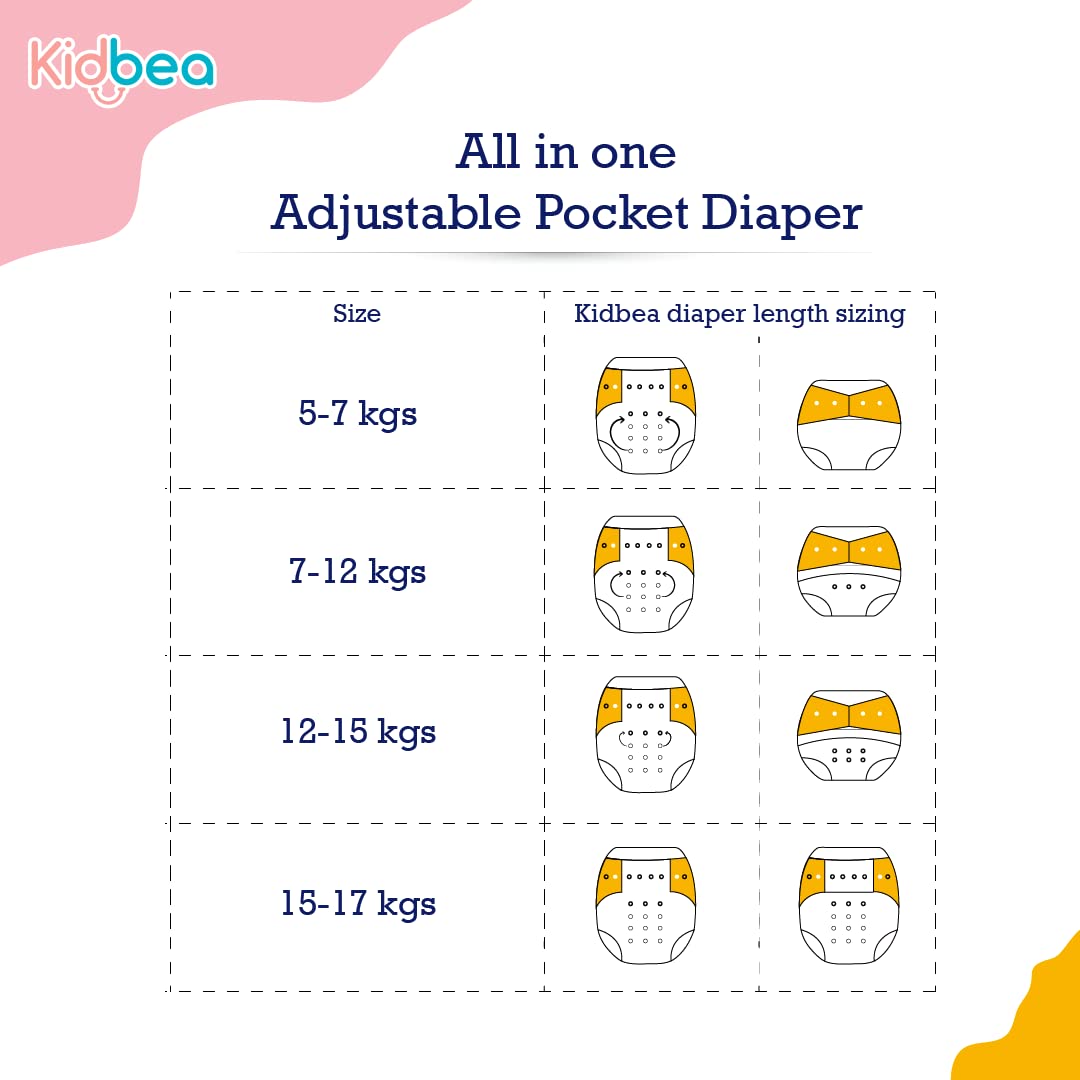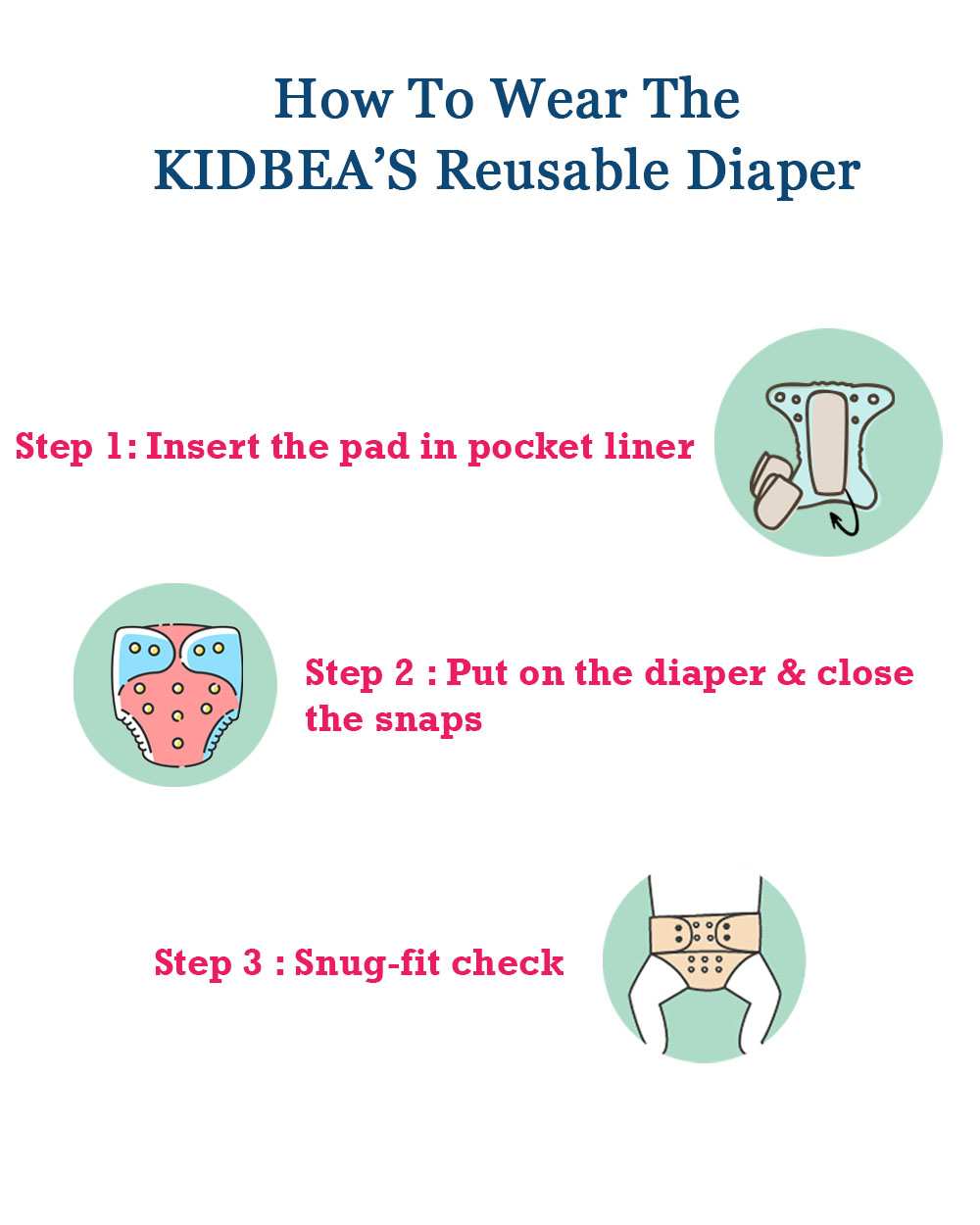 Kidbea
Kidbea Premium Adjustable Baby Cloth Diaper For 5Kg-17Kg | 0 to 3 years-Mandala
MRP:
Price inclusive of all taxes
Product Details
Name of the commodity :
Diaper Pants
Return Policy
View Details
Product Description
Kidbea baby diapers are washable & reusable, making them sustainable and environment friendly. Made of fleece cotton to ensure the maximum level of comfort and care for your child. The even flow and quick absorption of the diaper prevent heaviness and provide comfort to the babies. With Kidbea adjustable diapers, you can adjust the fit and babies experience feather-soft comfort.
✅ Washable & Reusable:Pocket cloth diapers are always a better choice than disposable ones. Kidbea cloth diapers are washable and reusable which eliminate the hassle of keeping diapers in stock.
✅ Adjustable:With the multi-stage adjustable snaps on the waist and the front piece, you can easily adjust the size of the diaper to fit your baby perfectly. The diaper's service life is increased by the ability to be modified to the proper size.
✅ Breathable & Skin-Friendly: Our diapers are made with more comfortable, high-quality materials and fine workmanship, which are softer, healthier, strong in absorbing moisture, and breathable. These cloth diapers do not contain any chemicals and are skin-friendly.
✅ Eco-friendly & Sustainable:Disposable diapers create a growing amount of waste, and they consume more crude materials for manufacturing than fabric fibers. Unlike disposable diapers, Kidbea diapers are reusable and do not create wastes.
✅ Magic Dry Feel:The pad has the ability to absorb very fast and gives a fresh feel every time. It prevents the chance of allergies and rashes and makes it an ideal choice for babies.