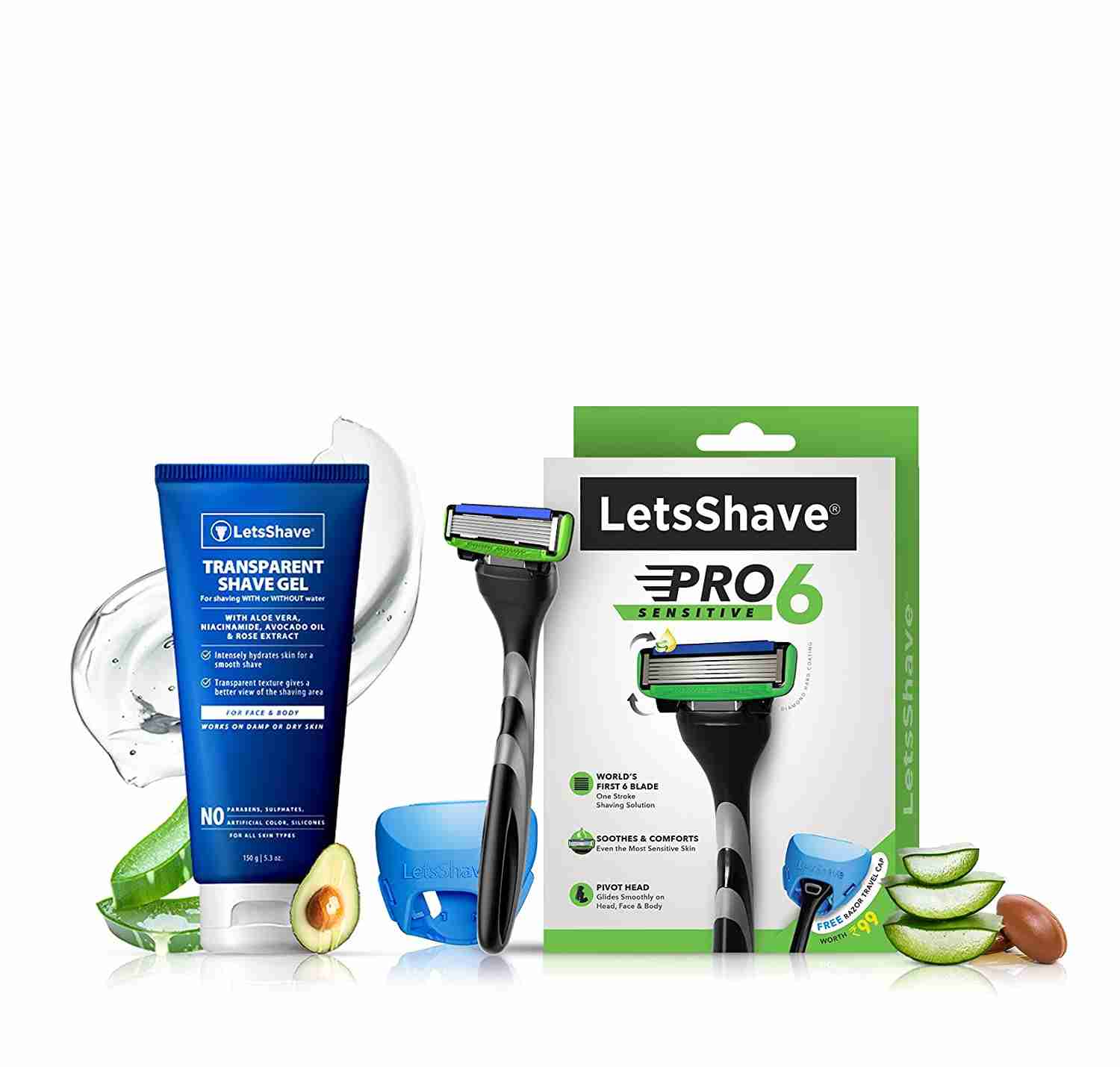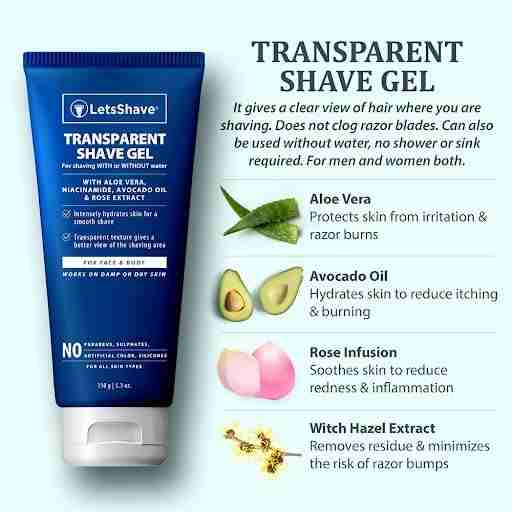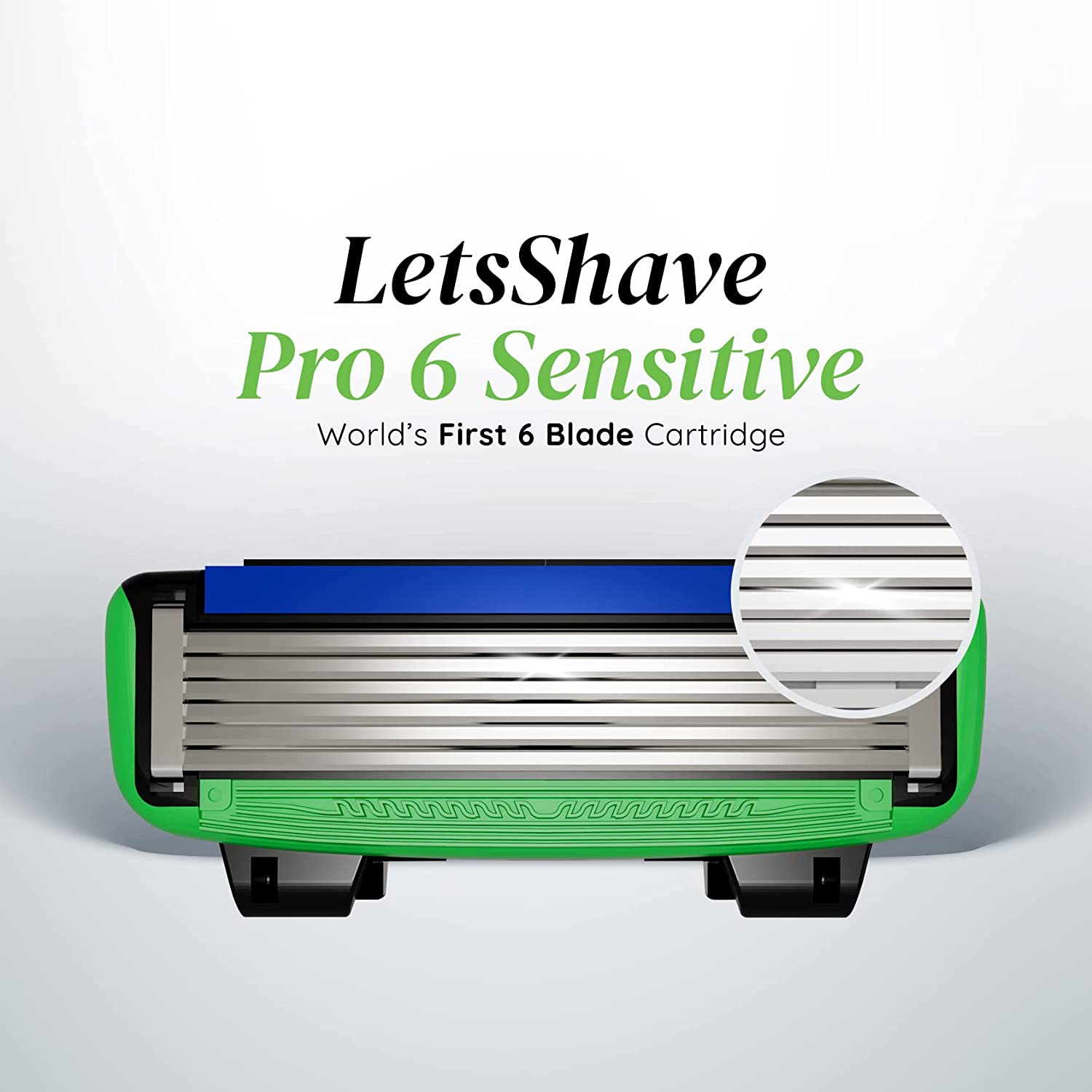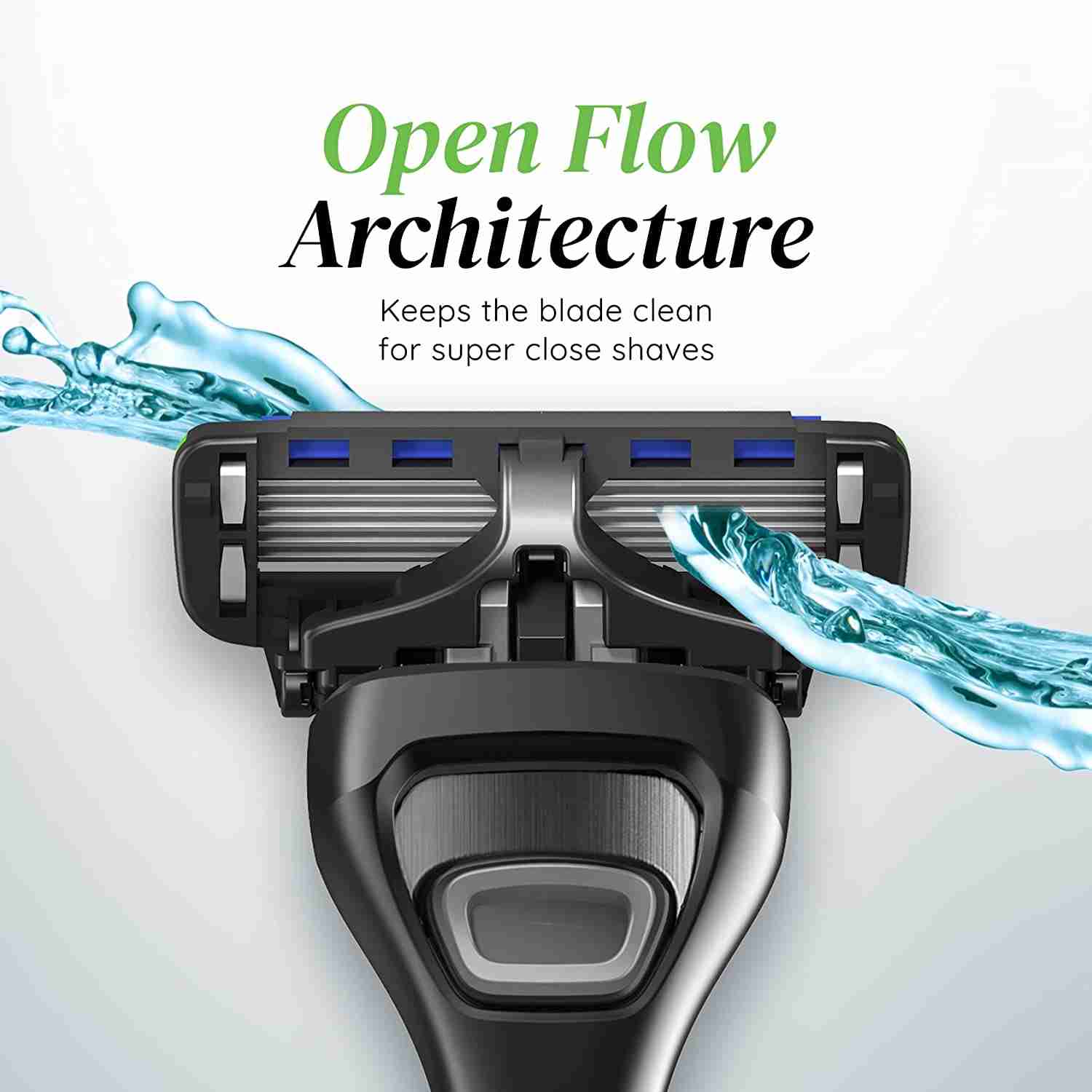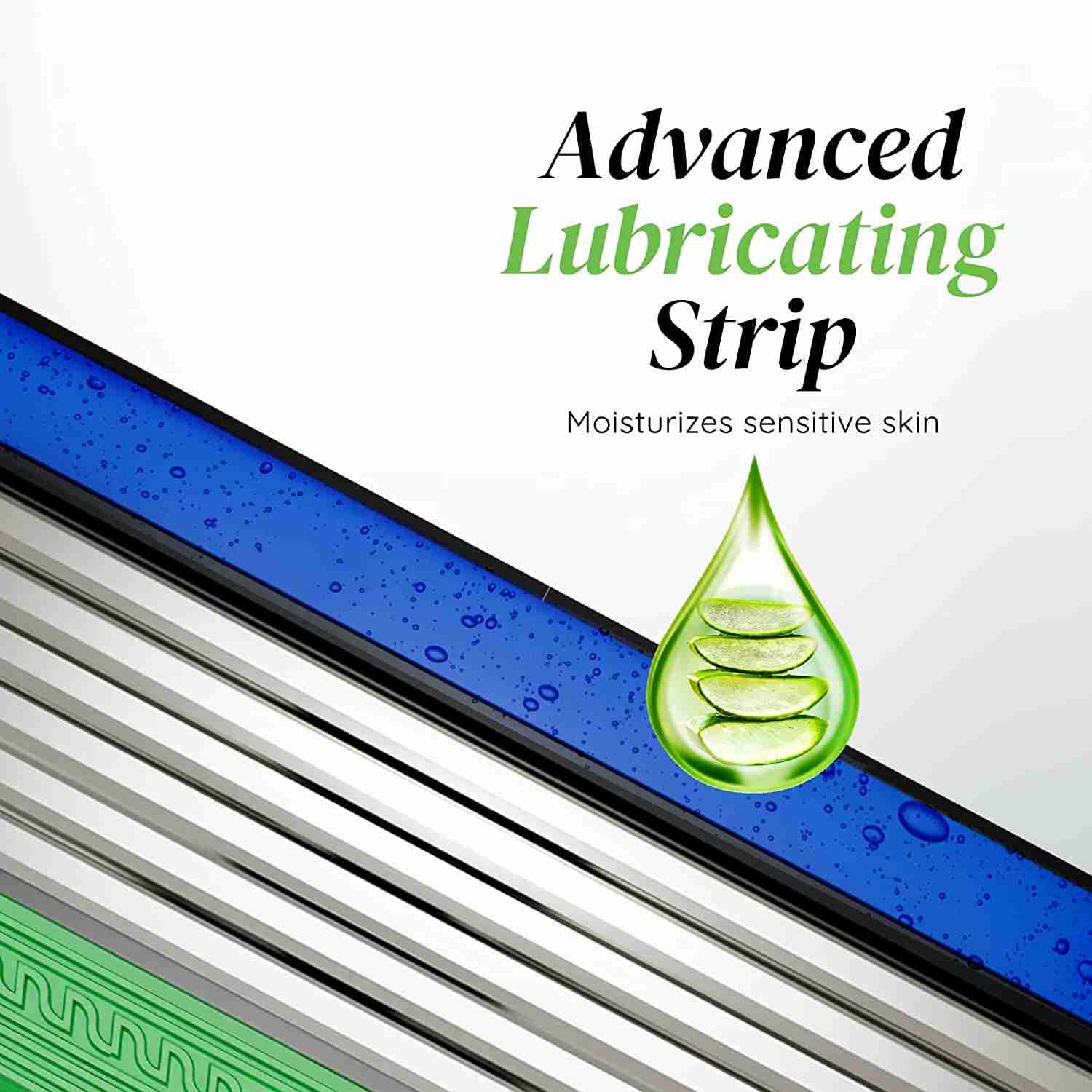 LetsShave
LetsShave Pro 6 Sensitive Razor Trial Kit for Men - Pro 6 Sensitive Blade + Razor Handle + Shave Gel
MRP:
Price inclusive of all taxes
Seller Information
Country Of Origin :
Korea South
Marketer Name :
LetsShave Pvt.Ltd
Marketer Address :
LetsShave Pvt.Ltd Ambala - Chandigarh Highway NH44, G.T. Road., Ambala City - 134003, Haryana. +91 9026729729
Return Policy
View Details
Product Description
LetsShave Pro 6 Sensitive is our new technology for sensitive skin with advanced moisturizing strip and premium guard bar for a superior shave requiring the fewest strokes for zero skin irritation. It has advanced Lubricating Strip enriched with Moisturizing ingredients such as Aloe Vera, Vitamin E and Argan oil to provide maximum comfort and protection for sensitive skin. The Premium Rubber guard is a built-in premium rubber fin on the cartridge to gently lift and exposes hair with tilting or pivot head to cover every contour of your face for a perfectly even shave. 6-blades are Patented, Angulated, Precisely Engineered and Carefully positioned on the blade platform to deliver a close, comfortable shave. The open backed cartridge architecture allows superior flow-through of the open-backed cartridge architecture which makes it easy to quickly rinse and keep the blades pristine, resulting in a greater number of super-close shaves. It enhances the One stroke Shaving performance. The Premium Handle is ergonomically designed to contour the face and body for a smooth shave. Tests have shown that a razor with higher blade counts delivers a closer shave with less irritation. Along with this, you get our Shave Gel- Sensitive so you get a smooth shave without any irritation. Shaving on sensitive skin can be tough unless you have the proper tools for it. Our new LetsShave Sensitive Shave Gel has a rich moisturizing formula made with emollient such as Argan oil that softens facial hair while Rosemary and Tea tree oil protect even the most sensitive skin while you shave. It contains beard-hydrating agents to soften hair and thus dramatically reducing the cutting force for a comfortable shave. This means less hair tugging and pulling and more happy shaving!